Ezra B. Androus sits at the helm as President and CEO of Annapolis Yacht Company having founded the company in 1998. Formerly called Annapolis Motor Yachts, the original company was the leader in Larger Yacht sales in the Mid-Atlantic region dating back to the mid 1980s. Mr. Androus came on board Annapolis Motor Yachts originally as a broker and quickly earned the role of general manager.
After two years, Androus had positioned himself for a buyout of the entire company and did so in 1998. He quickly set out to grow the company and build on the rock solid foundation Annapolis Motor Yachts had developed after so many years in the business. Success occurred quickly as Androus was able to contract three large yachts in the first month under his ownership. This reinforced his decision to take over the company and he has never looked back since.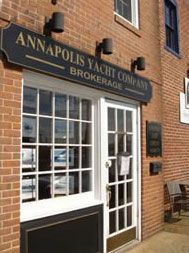 Today, Annapolis Yacht Company's headquarters enjoys the best view in Annapolis, overlooking the Bay at Horn Point Harbor Marina, 105 Eastern Ave, Annapolis (In Eastport). The office serves the vast amount of local boaters as well as the great number of "out-of-towners" who come to Annapolis in search of their next dream yacht. The office is within close proximity of the major metropolitan communities of Washington DC and Baltimore MD. One can be in downtown DC or Baltimore within a short 35 minute drive from the office.
Clients wishing to fly in to visit either office may book commercial flights into BWI (Baltimore Washington International) and those visiting via private plane may contact us for specifics on runway lengths and accommodations at local private airports. Annapolis Yacht Company can provide limo services as well as recommend lodging varying from local Historic B&B's to Hotels.

Ezra Androus: CEO / President
410-693-1887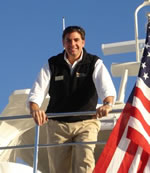 Active Member YBAA (Yacht Brokers Association of America)
Licensed/Bonded EmployingYacht Broker Maryland and Florida
Active Member NMBA (National Marine Bankers Association)
Active Member MTAM (Marine Trades Association MD)
Active Member- Annapolis Yacht Club